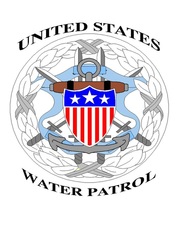 HOME PORT
​
Riverport, KY. - Jacksonville, FL. - Cincinnati, OH. - Portage, MI. - West Point, KY. - Mayport FL. - Bloomington, IN. - Manila, Philippines. - Tracy, CA. - Evansville IN. - Cumberland, KY. -ST Louis, MO.

The United States Water Patrol is a federal and multi state recognized all volunteer Homeland Security support & Public Safety organization created as a non-profit organization to assist Federal, State, Local government agencies and organizations as well as the public throughout the United States and it's territories since 2000 AD.
Our National Headquarters is located in River Port, KY. U.S.A.

The U.S. Water Patrol does not receive any Grants, and or Funding from any Local-State or Government agency We operate only on Donations from the public and member support; Also No one in the organization is paid, We are all volunteers.

*************************************NEWS-NEWS- NEWS*************************************************

NOTICE VOLUNTEERS WANTED
​
The US Water Patrol & USWP Mounted Patrol is putting together a pilot program using 4 Special Volunteer Teams that will work solely with the American Red Cross Disaster Services doing Disaster Assessments using boats, Horses, and land vehicles, Also Bulk distribution using boats and land vehicles.

These teams will be on stand-by to assist the American Red Cross during a major emergency and/or disaster. Such as Flooding. Earthquake, Hurricane, and / or other disasters.

We are looking for volunteers within a 50 mi radius in the following areas. Louisville KY. Cincinnati, OH, Indianapolis, IN. Chicago, IL., Nashville TN, Knoxville TN, Chattanooga TN, Jacksonville, FL. Evansville IN, ST Louis MO. Other areas will be considered as we hope this will become a National project.

We need experienced boaters, Experienced people in horseback riding especially back trails and rough terrain. We also need Team Leaders that can help organize teams in your area, Support Staff, with and without your own equipment (boats-Horses-trailers Flat,inclosed,horse.)Trucks etc.

If interested and/or have questions Please contact us at: Phone 502-592-9332 / email: WPRC@uswaterpatrol.org

************************************************************************************************************


NOTE: All U.S.Water Patrol Equipment: Boats,Trucks,Generators,Rescue Equipment ETC. are made available Free of charge to other Organizations, and Agencies Anywhere upon request.

USWP volunteers have logged over 43,775,85 hours of service with the P.V.S.A.
Note: This does not include our Mounted Patrol Team hours.


.

---
The U.S.W.P. Mounted Patrol, was formed in 2010, as a tool to assist the U. S. Water Patrol in Homeland Security Support and aid in Public Safety missions on land.
​
Click on picture below to visit our Mounted Patrol Web Site.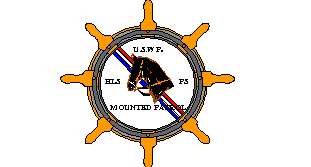 ---
Today's Comment: Take time today and donate Blood to the Armed Forces Blood Program. and Support our Servicemen.

​
Visitors to our Web Site Since May, 2006