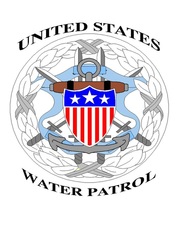 HOME PORT
​
Riverport, KY. - Jacksonville, FL. - Cincinnati, OH. - Portage, MI. - West Point, KY. - Mayport FL. - Bloomington, IN. - Manila, Philippines. - Tracy, CA. - Evansville IN. - Cumberland, KY. -ST Louis, MO.
The United States Water Patrol is a federal and multi state recognized all volunteer Homeland Security support & Public Safety organization created as a non-profit organization to assist Federal, State, Local government agencies and organizations as well as the public throughout the United States and it's territories since 2000 AD.
Our National Headquarters is located in River Port, KY. U.S.A.

The U.S. Water Patrol does not receive any Grants, and or Funding from any Local-State or Government agency We operate only on Donations from the public and member support; Also No one in the organization is paid, We are all volunteers.


NOTE: All U.S.Water Patrol Equipment: Boats,Trucks,Generators,Rescue Equipment ETC. are made available Free of charge to other Organizations, and Agencies Anywhere upon request.

USWP volunteers have logged over 43,775,85 hours of service with the P.V.S.A.
Note: This does not include our Mounted Patrol Team hours.

NOTICE: United States Water Patrol Change of Command.
The U.S. Water Patrol welcomes our new Organizational Commander ADM. Jim Masterson.


08-23-13 We received a Certificate from the Kentucky House of Representatives signed by Speaker of the House Greg Stumbo and Rep. Darryl Owens Recognizing The U.S. Water Patrol for it's service in Homeland Security Support & Public Safety to Kentucky, and the United States. We thank you Rep. Darrl Owens and KY. house of Representatives We are Honored

10-02-13, We are very Honored to say that we received a letter today from United States Senator Rand Paul commending our Organization and the volunteer members of the United States Water Patrol and the USWP Mounted Patrol for our service in Public Safety to the citizens of these United States over the last 14 years. Thank you Senator Rand Paul and to the members or the USWP and USWPMP and the public we serve for making this honor possible.


---
The U.S.W.P. Mounted Patrol, was formed in 2010, as a tool to assist the U. S. Water Patrol in Homeland Security Support and aid in Public Safety missions on land.
​
Click on picture below to visit our Mounted Patrol Web Site.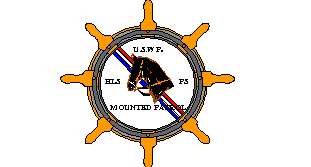 ---
Today's Comment: Take time today and donate Blood to the Armed Forces Blood Program. and Support our Servicemen.

​
Visitors to our Web Site Since May, 2006