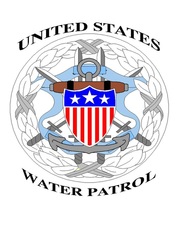 HOME PORT
​
Riverport, KY. - Jacksonville, FL. - Cincinnati, OH. - Portage, MI. - West Point, KY. - Mayport FL. - Bloomington, IN. - Manila, Philippines. - Tracy, CA. - Evansville IN. - Cumberland, KY. -ST Louis, MO.

The United States Water Patrol is a federal and multi state recognized all volunteer Homeland Security support & Public Safety organization created as a non-profit organization to assist Federal, State, Local government agencies and organizations as well as the public throughout the United States and it's territories since 2000 AD.
Our National Headquarters is located in River Port, KY. U.S.A.

The U.S. Water Patrol does not receive any Grants, and or Funding from any Local-State or Government agency We operate only on Donations from the public and member support; Also No one in the organization is paid, We are all volunteers.

*************************************NEWS-NEWS- NEWS*************************************************

........ NOTICE .........
The United States Water Patrol now has Airborne capabilities with the addition of a Air Unit at this time consisting of 1 pilot and aircraft and 3 crew members.

This new Air Unit will be based in Kentucky and used for air support to to assist the Water Patrol and Mounted Patrol units in conducting Homeland Security Support patrols as well as Search & Rescue, and Public Safety missions.

The air unit will give the USWP, USWP a huge advantage in surveillance and be another tool to assist the public.

The Air Unit will also assist in other type of missions as needed to assist in Disaster Response, and conducting Disaster and Emergency Assessments with our partnership program with the American Red Cross, Emergency transport, as well may assist other Organizations and agencies when requested and needed.

We are considering expanding the Air Unit to other areas in the future if it proves to be a great asset to our organization which we think it will.

posted by ENS. Gary Sharro
USWP PR officer usa-1-ovr


************************************************************************************************************


NOTE: All U.S.Water Patrol Equipment: Boats,Trucks,Generators,Rescue Equipment ETC. are made available Free of charge to other Organizations, and Agencies Anywhere upon request.

USWP volunteers have logged over 43,775,85 hours of service with the P.V.S.A.
Note: This does not include our Mounted Patrol Team hours.


.

---
The U.S.W.P. Mounted Patrol, was formed in 2010, as a tool to assist the U. S. Water Patrol in Homeland Security Support and aid in Public Safety missions on land.
​
Click on picture below to visit our Mounted Patrol Web Site.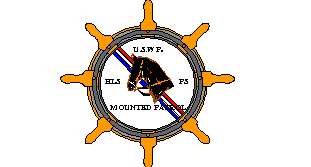 ---
Today's Comment: Take time today and donate Blood to the Armed Forces Blood Program. and Support our Servicemen.

​
Visitors to our Web Site Since May, 2006