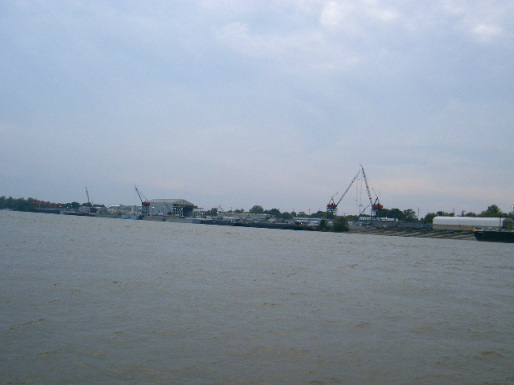 HOMELAND SECURITY
.
HOMELAND SECURITY SUPPORT
Homeland Security Support Components
U.S. Cost Guard Aux.
U.S. Water Patrol
​USWP Mounted Patrol
Civil Air Patrol

U.S. DEPARTMENT OF HOMELAND SECURITY
The Department of Homeland Security (DHS) has three primary missions:
• Lead the unified national effort to secure America
• Prevent and deter terrorist attacks and protect against
and respond to threats and hazards to the nation
• Ensure safe and secure borders, welcome lawful
immigrants and visitors, and promote the free-flow of
commerce.
DHS gives state and local officials one primary contact instead of many, an
important advantage when it comes to matters related to training, equipment,
planning, exercises and other critical homeland security needs. It
manages federal grant programs for enhancing the preparedness of First
Responders and infrastructure. DHS also set standards for state and local
preparedness activities and equipment.
DHS is made up of several major components:
Directorate for National Protection and Programs - works to advance
DHS's risk-reduction mission with an integrated approach that
encompasses both physical and virtual threats and their associated human
elements. NPP components focus on cyber security and communications,
critical infrastructure protection, etc.
Domestic Nuclear Detection Office - jointly staffed office established to
improve the Nation's capability to detect and report unauthorized attempts
to import, possess, store, develop, or transport nuclear or radiological
material for use against the Nation, and to further enhance this capability
over time.
Science and Technology - coordinates efforts in research and development,
including preparing for and responding to the full range of terrorist
threats involving chemical, biological, radiological, nuclear, and explosive
attacks.
Some other key agencies and components include Federal Emergency
Management Agency (FEMA), Customs and Border Protection (CBP),
Immigration and Customs Enforcement (ICE), Office of Intelligence and
Analysis, Transportation Security Administration (TSA), the U.S. Coast
Guard, and the U.S. Secret Service. To learn more and to find some useful
links for businesses and citizens, visit
www.dhs.gov