Our Mission:
To help guard against terrorism and to assist in safeguarding our national water ways for Homeland Security and aid in public safety on and around our waterways anywhere, anytime we are needed, Also to protect life and property whenever possible; Also to support local, state & federal agencies as well as other organizations and respond to disasters nation wide



How we came up with the Name, Logo, and Uniform.

The Name, United States Water Patrol: After over 2 months of research and almost a 100 phone calls and about as many letters and emails to make sure the name was not in use or trademarked by anyone else.

United States: was chosen because we would be a national organization that would patrol the waterways across the United States and we needed a name that would not be limited to one area by name; Also some states and city's have a water patrol unit.

Water Patrol: was chosen because we patrol on the water. ( at that time just on water)

Our Logo: The Helm, and Anchor is to represent navigation & stability. The Shield is to represent strength, security and our national colors.

Our Uniform: We are a uniformed organization. We wear uniforms for several reasons.

1. Our uniform distinguishes us apart from other organizations and the public we assist.

2. The uniform represents professionalism and pride in our members.

3. The uniform shows the members advancements and position in the organization.

Since we are a maritime organization we chose to wear the Naval stile uniform with our own buttons and emblems added. We also adopted maritime ranks and insignia.

We have a dress uniform /duty uniform and the use of and wearing the uniform is controlled by set rules and SOPs.

Our emblems and uniform devices including our IDs are strictly controlled for security reasons.


OUR HISTORY

The United States Water Patrol was conceived in the late summer of 1999 on the Ohio River in Louisville, KY. to assist other boaters on the Ohio River and local Lakes near Louisville, KY. At that time we where just assisting other boaters as good Samaritans. At that time we picked Louisville, Kentucky to locate Our National Headquarters while our International Headquarters for the International Water Patrol* is located in Jacksonville, FL.

November of 1999, We added another boat. and added 3 more volunteer members to help.

April 2000, We added 2 more boats and added 6 more volunteer members .

On May 4, 2001, We were officially chartered as a unarmed uniformed all volunteer Public Safety Organization.

On Sept. 11, 2001, The U.S. Water Patrol changed from it's Primary mission of Public Assistance to Homeland Security being our primary mission and Public Safety became our secondary mission. Assisting in the security of our nation is our main concern and will always be.

Also On September 11, 2001 the U.S. Water Patrol's Name and Logo was registered as a uniformed Homeland Security / Public Safety Organization with the Commonwealth of Kentucky and granted a Certificate of Registration

Also in September 2001, We sent out over 230 letters and e-mails to Federal, State, and City Governments Including members of the U.S. Congress, U.S. Senate and the U.S. Dept of Justice. with information on our organization and notifying them that we where here to assist.

In August of 2002, The United States Water Patrol was registered as a Uniformed Homeland Security & Public Safety Organization with the Commonwealth of Kentucky

On October 21 2002, the USWP made it's 1st sea patrol in the Atlantic ocean off the coast of Jacksonville FL.

November 2002 We relocated our office from Louisville, KY to Riverport, KY. That location put us right on the Ohio River allowing us better and safer response time

In July 2003, We started a Jr. Officers Corps to teach kids & Teens between 10 to 17 years old boat safety and boat navigation, as well as patrol and leadership skills.

On June 11, 2005, We received our 501c3 status as a non profit Volunteer Homeland Security & Public Safety Organization from the IRS.

On August 24 2008, We started and sponsored our 1st B.S.A. Sea Scout Ship 65 in Louisville, KY.

In May of 2009, the USWP became a A Certifying Organization for The President's Volunteer Service Award

In June of 2010 we started our first volunteer Mounted patrol team with 2 horses in Riverport KY to assist in Homeland Security and Public Safety patrols on land.

February 2011: Purnia Feeds became our official sponsor for the mounted patrol for that month. (Purina was dropped the same month) due to unfailing their obligation to the team.

April 2012 We chartered a Mounted Patrol team in Bloomington, IN. with 2 Mounts.

August, 27, 2013: We received a Certificate from the Kentucky House of Representatives signed by Speaker of the House Greg Stumbo and Rep. Darryl Owens Recognizing The U.S. Water Patrol for our service in Homeland Security Support & Public Safety to Kentucky, and the United States.

Oct 2013 : We received a letter from President Obama congratulating us on our achievements over the last year

Nov. 2013 , We reorganized USWP Mounted Patrol and changed the name to US Rangers Mounted Patrol and set up up on a chapter basis in able to operate across the U.S.

March 2014 after a lot of feedback we changed the name and Logo from U.S. Rangers back to the USWP Mounted Patrol.

July 2015, the USWP received and put into service a 34' RV that was converted to our EOC to provide support to our missions

March 2,2017 USWP and the American Red Cross becomes partners in the USWP/ARC partnership program. with teams in Louisville,KY. Jacksonville,FL. Nashville,TN. Cincinnati OH.

April 14,2017 The USWP starts up its 1st. Air Unit with 1 aircraft and pilot and 3 crewmen in Louisville KY.

Today: The U.S. Water Patrol is is a National Organization We assist boaters and the public on and off the water by responding to distress calls and / or safety & education 24 hours a day 7 days a week 365 days a year so far Without any Federal, State, City Grants and or Aid.

(*) the International Water Patrol was formed by the USWP as a international data base of water patrol units around the world
========================================================================================


Homeland Security: We are the eyes and ears and a part of the front line of defense for our nation's Homeland Security by providing support, manpower and equipment as needed. We patrol on land as well as water monitoring activities on and around the water ways. This includes but not limited to Dams & Locks, Power Stations, bridges, Shipping, Airports, Military insulation's and public water supplies. We are also able to assist in any type of National, State or Local Disaster.

Safety Patrols: We aid and assist the public on and along the waterways and respond to and/or assist in water related distress calls such as Disabled boats, Accidents, Medical Transpiration's. Escorts, Search and Rescue marking reporting and removing water hazards, monitoring unsafe Water conditions Diver Support.

Security: Patrolling and monitoring activities on and around, Marinas, Docks and Slips, Launching Ramps, Water front parks, vehicles parked around these sites, Boats & Ships at anchor, Tow boats & Barges, Factories and business, Rail Road Tracks and Bridges, Power lines, Power Plants, Dams & Locks, Bridges along the highways over water, dock areas, Ports, Water Intakes, and Reservoirs. We monitor and report unsafe boating, vandalism, theft, pollution, illegal dumping.

Public Service: we provided a variety of information to the boating public on safe boating & River & Water information, Safety and life saving equipment. Boating and safety class. Charts, Maps.


Assistance: Search and Rescue, Body search Boat fires, First Aid, Emergency message delivery, Towing, Gas, Boat recovery, Navigation, Launching and Docking assistance, Extracting boats. Diver Support, Escort, Security checks.

When needed we can also deliver medical supplies and staples to Towboats and other vessels while underway to their destinations including transporting sick and injured crewmen from the vessel to land, We also brake ice and clear channels to aid local fishermen and boaters; Also when able we also provide boats to stand by and assist with the following: Fishing Tournaments, Scout Outings, regattas, Sport/Recovery Diving, & other water events.

NOTE: On September 11, 2001 less than 1 hour after the 2nd attack on the World Trade Center in New York City, At 09:59 EST. The U.S. Water Patrol had 1 boat on patrol Watching for any possible terrorist attacks on and along our waterways in Louisville, KY. & Jeffersonville, IN.

The U.S. Water Patrol was the 1st to be on patrol on the Ohio River for Homeland Security We are very proud to say.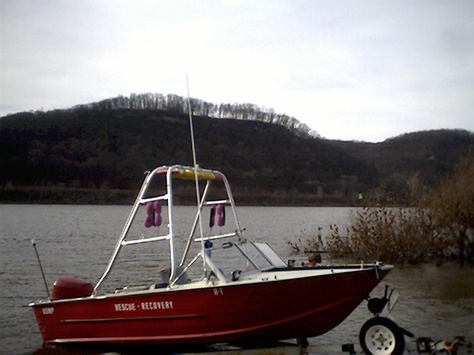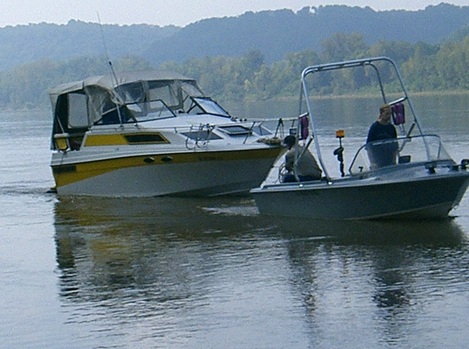 Since 2001, The U.S. Water Patrol has responded to and / or assisted in:

117 Sinking boats
399 Disabled boats
104 Grounded boats
10 Stolen boats
125 Boats out of gas
44 Medical emergencies
102 Land rescues
44 Search & rescues
89 Body searches
88 Homeland Security issues
710 Security issues
3,920 Safety issues
7,959 Water Hazards
191 Illegal dumping's
3 Cars found & 1 retrieved from river
4 Boat fires
15 Transports to shore
404 Responses to weather related emergencies on land
799 Other Public Assist requests
388 Mounted Patrol Assists
555 Emergency Relays to other Agencies: DHLS ,USCG, FBI, Police,EMS,other.


In addiction to the above the USWP has patrolled over 93,500 miles on the water and 250,700 miles on land. And over 251,800 man hours. We have handed out PFD's- 455 gallons gas - over 2,200 safe boating booklets, fire extinguishers, first-aid kits and Nav Charts, Light bulbs, Fuses, Rope, whistles, flares and pumps. We have done over 55,500 Homeland Security patrols as well as Security patrols for the public and Business's on and along the waterways. We have received over 2,500 phone calls for information on safety and other issues.( Last updated 04-18-2017.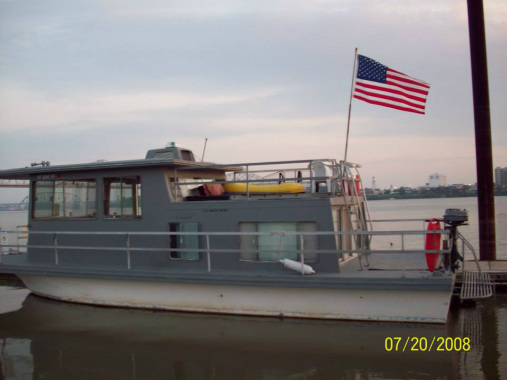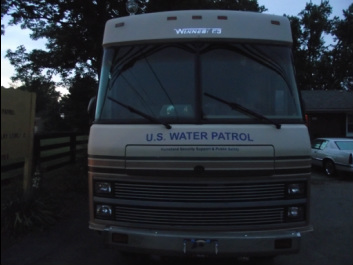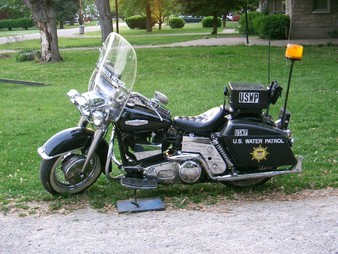 If you would like to be a part of the United States Water Patrol, we would like to hear from you.
Minimum Requirements:
Minimum Age USWPO: 18 / JOC: 13-17
Must be a United States Citizen (Non U.S. citizen's considered upon request)
Valid Motor Vehicle Operator's License required if transporting boat.


Submission to and clearance of a thorough background check.


Willing to certify or Current CPR / AED certification issued through the American Red Cross or the American Heart Association.
(Not required for every position)


Must be available for all training required.


Ability to work alone if need be, with the public, in all conditions, on weekends, and including holidays, nights, and evenings. We work 24/7-365


One component of the USWPO is the completion of required administrative duties (such as activity reports, writing case information, filling out time sheets, and boat usage records). This type of activity is usually done at the water patrol station; in some areas such as states with a single office, that station may be on the water's edge; in others such as the border rivers, it may be where the patrol boats are stored.
Notice: Due to the nature of our mission in Homeland Security Support everyone must go thrugh a security check. We will need a Background check ) You can obtain this from your local police department. This along with other information will determine your security rating. We will also need a photo for your ID. NOTE: Having a record will not exclude you from membership. It may however restrict you from some missions.
Note: Active members of the USCG, USCG Aux. are not
eligible for membership with the USWP.
We Are Honored to be Recognized by the following.



11-19-2013, Card from President Obama congratulating us for our achivements and accomplihments.



09-19-2013 Below is a certificate of Recognition from the Kentucky State Senate signed by 7 State Senators.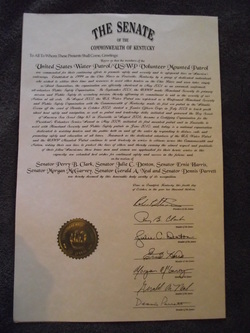 We wish to thank the following Senators for their recognition and support to he volunteer members of this Organization. We are very honored. Thank you all. Sen. Perry B. Clark, Sen. Julie C. Denton, Sen. Ernie Harris, Sen. Morgan McGarvey, Sen. Gerald A. Neal, Sen. Dennis Parrett.
---

08-23-2013, Below is a Certificate of Recognition from the Kentucky House of Representatives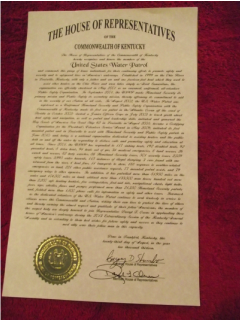 We wish to thank Speaker of the House Rep. Greg Stumbo and Rep. Darryl T. Owens for their recognition and support to the volunteer members of the U.S. Water Patrol and the USWP Volunteer Mounted Patrol. We are very honored. Thank you
---



Please help us in our mission by Donating to our Organization
You can help by Donating: Boats - Feed - Supplies - Equipment - Services, and/or Money. All donations can be dropped off at our Greenwood Rd office 24/7-365. You can also donate money using PayPal by clicking link below.

100% of donations go's to support the organization. No one is a paid volunteer. All donations are Tax Detectable Per IRS.
All donations go to support the USWP and the USWP Mounted Patrol Teams.


USWP:

A. Boats, Any size and/or age
B. Jet Skis
C. Other watercraft
1. Gas for patrols
2. new and/or used equipment
3. Rescue equipment & supplies.
4. AEDs for boats
5. Serves to repair old equipment


USWP Volunteer Mounted Patrol Team

1. Feed for horses
2. Vet & Health supplies for the horses.
3. Money to Buy new and or replace old equipment.


Thank you for your support. And please give us your contact info so we can send a receipt for the donation.